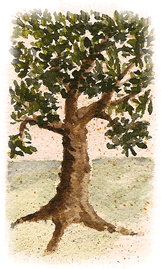 "What does the Lord require of you but to do justice, and to love kindness, and to walk humbly with your God?" Micah 6:8
Welcome...
Rosanne Michaels, MATS, is a spiritual director with a private practice located in Seattle, Washington. In addition, she has been on staff for 15 years at St. James, the Catholic Cathedral in Seattle. She offers retreats and workshops throughout the area.
You are warmly invited to explore the website, learn about "spiritual direction," and read about Rosanne and her work.

Upcoming Events...
*An Advent Evening of Reflection, December 4, 2017, 6:30 - 9:00 pm, St. James Cathedral, http://www.stjames-cathedral.org RSVP, rmichaels@stjames-cathedral.org
*The Spiritual Exercises in Everyday Life, An invitation to a nine-month Ignatian retreat. Seattle or Tacoma locations. Details...

*Summer Day of Reflection, A one-day Ignatian Retreat, June 16, 2018, Ignatian Spirituality Center, St. Joseph Church, Seattle
Past Events...
*Lectio Divina: A Prayerful Reading of the Scriptures
*Loyola's Examen: Prayerfully Discerning God's Presence in Our Lives